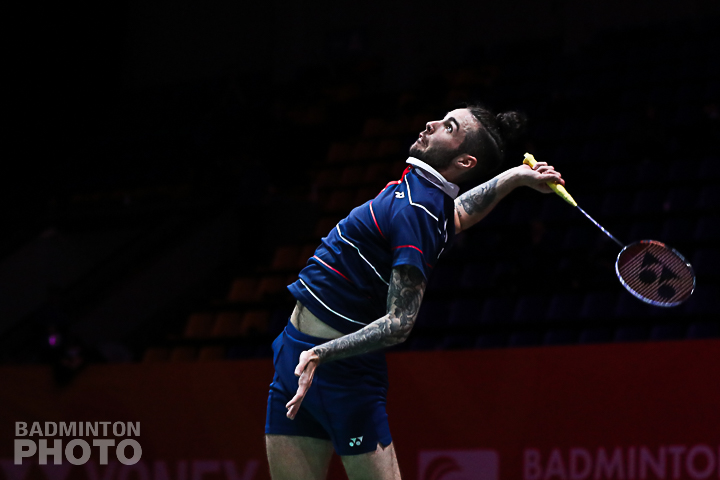 Sean Vendy doesn't fear anyone in the Olympic men's doubles draw – and he plays like it.
Sean, who was born in Kirkwall, Scotland, first hit a shuttle at the age of five before moving to England at the age of seven.
Supported by coach Nathan Robertson, who won silver with Gail Emms in the mixed doubles at Athens 2004, Sean and partner Ben Lane set their initial sights on Paris 2024.
But with Tokyo 2020 now just weeks away, Sean, who was a torch bearer at London 2012, is heading to Japan feeling the pressure is well and truly off for him and Ben.
He said: "If you look back at past Olympics, there have always been shock medallists. Anything can happen – it's a massive stage and it's the biggest stage we have got as badminton players.
"That pressure can affect people differently and normally it affects the ones at the top the most, they are the ones with the pressure.
"We have beaten all the top players in the draw and pushed pretty much everyone. So we have a good record against the players going and we feel the pressure is off."
Making the Olympics is the result of years and years of dedication and training.
Sean and Ben first appeared on the World Tour in 2012, meaning their Olympic selection is the culmination of nine years on the court together.
And the 25-year-old admits that he has dreamt about winning a medal for Team GB since his childhood.
Sean said: "It'd be great if we could get a medal. That's our dream from when we were kids.
"It's always been to get an Olympic medal.
"Now we're on the stage where we can get one, I just hope we can perform to our best."
COVID-19 threw the entire world into disarray, with world-class programme athletes in particular having to adapt their day to day routine.
With restrictions currently in place for Tokyo 2020, it promises to be a very different Games.
Sean acknowledges that it might feel a bit strange when he and Lane step onto the court, he believes that they have adapted well to life behind closed doors. That has shown in their form at the highest level, particularly in the Super 1000 events held in Bangkok in January.
Sean said: "It was great to get back into training nice and early with the government's approval.
"There were strict protocols in place to stop everyone from contracting or passing on COVID and we've had no outbreaks since we've started training at all.
"We've had no issues at all and we've been playing tournaments since October 2020 so we're kind of used to playing behind closed doors now.
"Obviously, there's no fans at Tokyo but I don't think that would ever distract us or change our focus because we're there to do a job and that's play badminton."