Junior – Get on the court
The Racket Pack (5-11 year olds)
The Racket Pack is Badminton England's skill-based programme for younger children which focuses on developing the fundamentals whilst introducing the sport in a fun and engaging way.
With a wide range of adapted equipment suitable for different ages and abilities, characters to relate to and awards to progress through, The Racket Pack aims to provide a positive first experience and develop a lifelong love for the sport.
The programme is designed to teach children the correct badminton skills regardless of whether they are in a school, club or leisure centre environment.
Find where you can get on court and start playing today.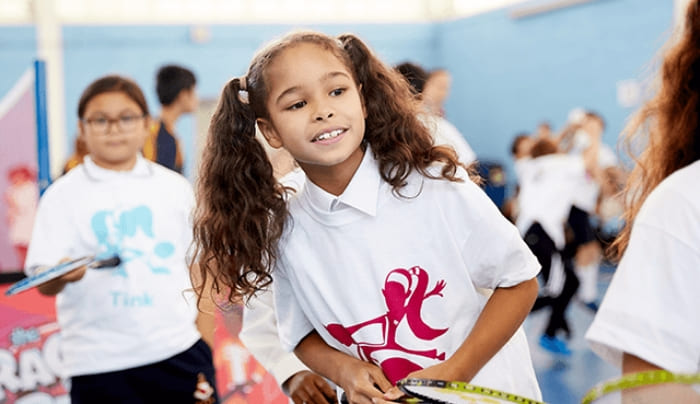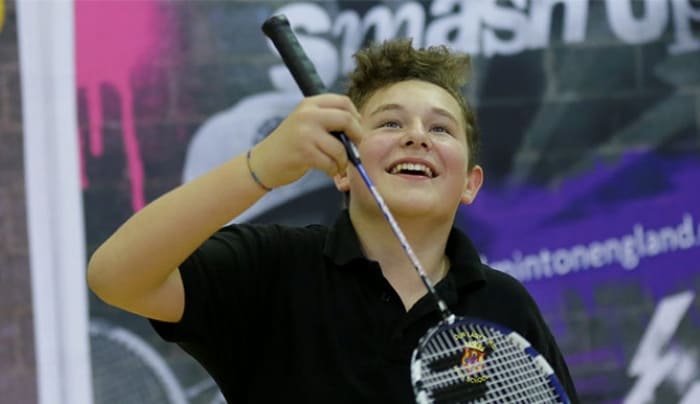 SmashUp! (11 – 16-year-olds)
SmashUp! is a programme that largely caters for secondary schools with both a curricular and extra-curricular element. The extra-curricular format is predominantly games-based with minimal coaching.
It is designed to be fun, whilst allowing players to develop their skills through a variety of games. SmashUp! sessions are often delivered to music and provide opportunities for players to socialise between games creating a relaxed atmosphere.
The format works perfectly to provide an inclusive, engaging and dynamic badminton experience with clubs able to tailor their session specifically to run a SmashUp! session or just utilise the game cards to provide additional ideas as part of a normal junior session.
Find where you can get on court and start playing today.
Junior Clubs
Is your child looking for somewhere to try out or play badminton and have a great experience? Then why not go along to one of the hundreds of junior clubs across the country. These clubs offer regular, fun, and inclusive opportunities for young people of all ages with many also providing coaching to help develop skills.
Junior Coaching
Coaching is a great way for your child to take up badminton and develop their skills. Many junior clubs across the country offer coaching in their junior sessions. If you were looking for something more specific to your child, you could arrange for a qualified coach to run a private lesson at a local leisure centre. Use our Coach Finder below to search for coaches local to you or take a look at the junior clubs section to find out more about your local clubs.