Finding Disability Activity
Badminton England are actively encouraging our clubs to become more inclusive within their club structure and delivery environments; therefore, creating more opportunities for disabled people to get involved. 
If you are looking to take up badminton then please get in touch via this online form.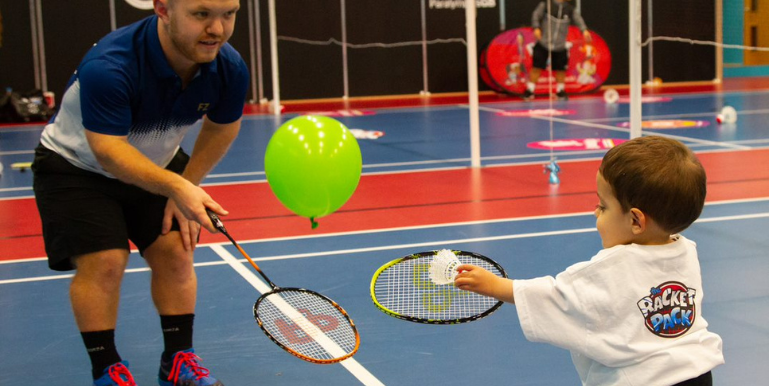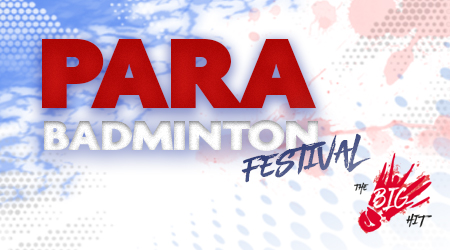 To celebrate the success of the Tokyo 2020 Paralympic Games, Badminton England, in partnership with local clubs and coaches, are hosting a series of disability Para Badminton Festivals.
The festivals provide an opportunity for all disabled people to get involved and try a new sport? Or if you have experienced badminton previously, it's time to get back on court!
Delivered by experienced Disability Badminton Coaches, the Para Badminton Festivals can be enjoyed by all and promises to be a fun-filled day of skill-based activities and on-court games.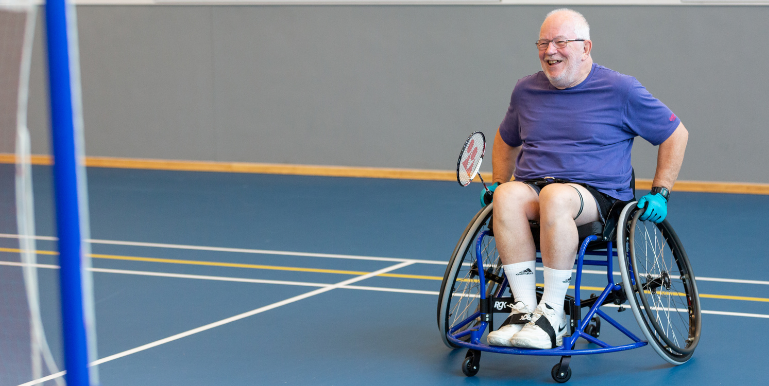 The growth of badminton for disabled people is paramount for Badminton England. Para-Badminton has its debut showcase in Tokyo at the 2020 Paralympic Games (now 2021), and England have a number of world class Para Badminton players competing across several classifications for the chance to medal on the Paralympic stage. 
Nationally, there are pockets of excellent development work ongoing within existing inclusive or disability specific clubs and sessions. Our Disability Action Plan sets out to build on this current provision with a focus on increasing the number of disabled people playing badminton. Our vision is to further develop disability provision through creating capacity and building demand on a region by region basis and embedding inclusive practice throughout the sport to support the growth of badminton for disabled people.
To present badminton as an inclusive sport for all, we're supporting our existing club structure to develop strong, sustainable environments that cater effectively for disabled players. We would also like to identify new opportunities to introduce inclusive badminton provision in to, such as local disability groups that would like to include badminton to their existing activity portfolio.
Playing badminton in one of our partner venues
With over 22,000 courts across England, we work with a wide range of national and local providers to offer more chances for everyone to play badminton in their area. Whether it's organised court time for children or adults, hiring a court to play against friends or compete in local tournaments, you can find out how to get involved through our partner links below.