Return To Play Case Studies
It's fantastic to see so many of our juniors back on court with smiles on their faces. We appreciate all the hard work and effort that goes in to making sessions safe so it's great to hear how clubs are getting themselves back on court. Here is what three of our clubs have had to say: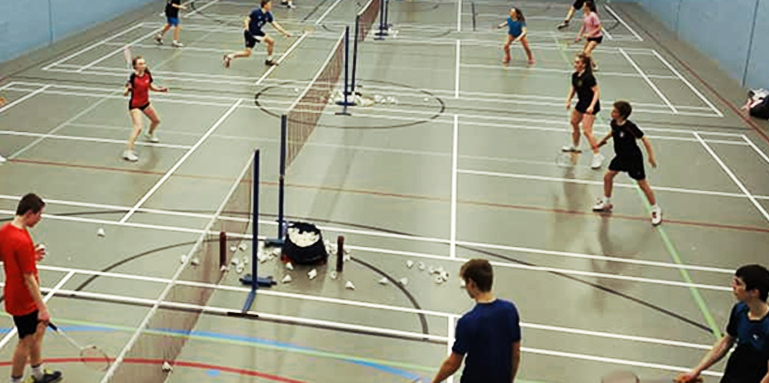 Club Health Check
Our Club Health Check has been designed as a check and challenge for your club to help give you a sense of where your club is currently at. The health check is a quick online survey that will help your club to identify areas within your club that you may want to enhance or develop.
At Badminton England a key priority is to support our clubs to grow and retain membership, increase participation and be financially sustainable. We have a team of experienced Relationship Managers that can support your club in these areas and tailor this support depending on the outcomes you want as a club. We want to help to empower our clubs, so badminton is supported by a club structure long into the future.
The health check is a measure for your club and by using it you are taking a step to maintaining and developing your club's health to ensure you are providing the best possible service for your participants.
By completing the health check, it will provide Badminton England with the opportunity to ensure we are supporting your club in the best possible way. Once completed your local Relationship Manager will be in contact with you to follow up and discuss how you as a club want to progress and the support we can provide to help you.
Resource Hub: Club Development
Within Badminton England's online resource hub, we have designed a Club Development Toolkit to provide support and guidance to help our clubs achieve their ambitions.
This is a large online library of resources to support your club to develop and covers several different areas from 'Participant Experience', 'Governance' and 'Safeguarding' to 'Workforce', 'Funding' and 'Marketing & Promotion'.
The club development toolkit is directly linked to the Club Health Check. The health check will help your club to identify key areas you want to develop, and the toolkit will support this development with information and supporting material covering each area. The toolkit can be used independently as a resource library to support your club or in conjunction with the club health check.
We know that our clubs are key to growing the game of badminton and want to help you as much as we can.
To do this we have a range of advice and resources available to support you to run your club as effectively as possible.