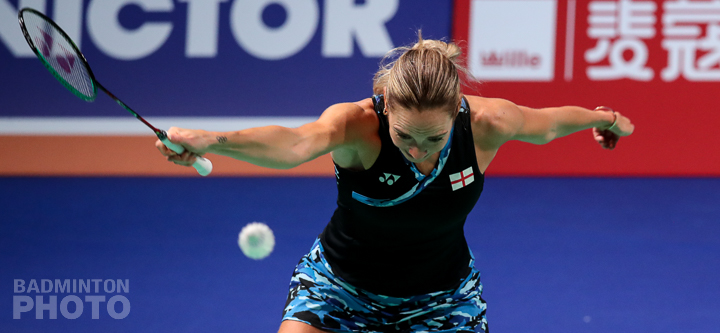 Following Gabby Adcock's positive test for Covid-19 in December, England's mixed doubles pairing of Chris and Gabby Adcock have been forced to withdraw from this week's YONEX All England Open Badminton Championships due to the aftereffects that Gabby is still suffering from.  
The number eight seeds were due to arrive in Birmingham to compete for the first time since the European Mixed Team Championships qualification rounds in early December.  
However, despite a huge effort from Gabby, her medics and the team at Badminton England, there was just not enough preparation time for her to return to her peak condition.  
Gabby said: "It is with huge disappointment that I am having to withdraw from this year's YONEX All England Open Badminton Championships.  
"It is both mine and Chris' favourite tournament in the whole calendar and I did everything I could to try and make it possible to play but unfortunately the lasting effects from Covid that I'm suffering from means that I'm still in no condition to compete at this moment in time.  
"It has been a challenging few months but I will continue to do everything I can to be back soon."  
Badminton England continue to do everything we can to help Gabby return to full health and fitness as soon as possible and we cannot wait to see her back on court soon.