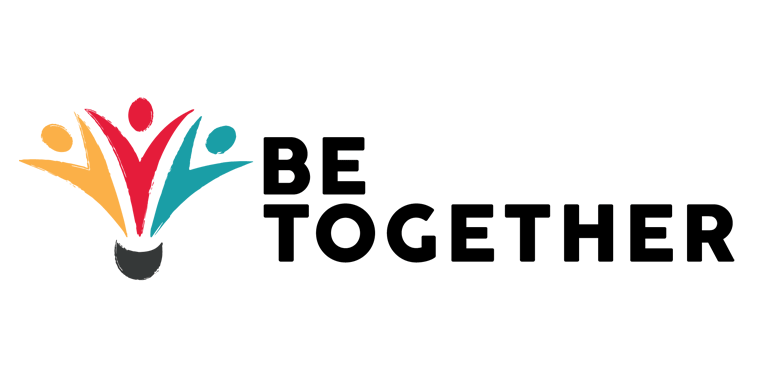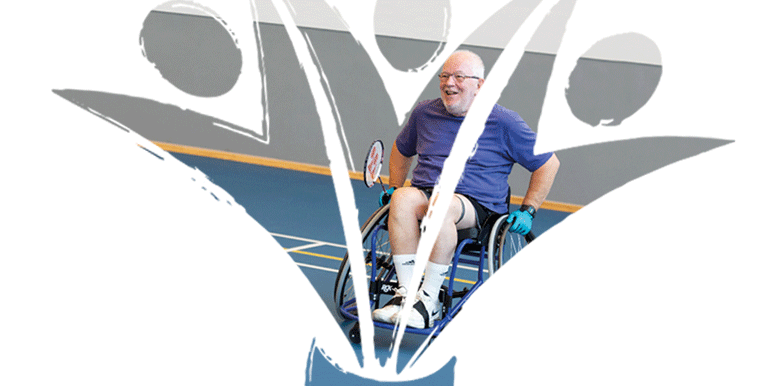 Equality, Diversity & Inclusion Strategy
Our new strategy sets out how the sport of badminton can come together to be more equal, diverse, and inclusive.
Our vision is to be the nation's most accessible, diverse, and inclusive sport through an unrelenting focus on equality, diversity, and inclusion. The approach of the strategy is to deliver direct impact in those areas where Badminton England has direct control and then where we can influence and inspire the badminton community to drive change
"Badminton is such an inclusive game. It lends itself so well to inclusivity and to providing for a variety of players – It's something we really should be using to our own advantage as a sport and encouraging people to get involved."
[Badminton Player]
Everyone plays a key role in our journey, and we hope that you will join us as we work towards making badminton an inclusive and welcoming sport for all. #BETogether
You can view our strategy below
BE EDI Strategy – Overview BE EDI Strategy – Accessible BE EDI Strategy – Full
Equality,  diversity & inclusion
As defined in Badminton England's EDI Strategy, equality, diversity, and inclusion are defined as:
By its nature, badminton is inclusive and attracts players, coaches, volunteers, and officials from a diverse range of communities and Badminton England's role within this is to ensure that everyone is provided with a positive experience.
Please see our EDI Strategy here which sets out our vision and principles to becoming a more welcoming, equal, diverse, and inclusive sport.
Equality Act 2010
The Equality Act 2010 introduces nine protected characteristics. Please click on each red tab along the left-hand side of this page for an overview and information on how Badminton England is delivering within each of these areas.
Equality & Diversity Policy
Badminton England is committed to ensuring that we are a sport which is inclusive and welcoming of diversity. We wish to ensure that everyone has a genuine and equal opportunity to participate in badminton at all levels and in all roles. Our Equality & Diversity Policy applies to all individuals (employees, volunteers, members, clubs, events, County Badminton Associations, and everyone connected with Badminton England).
Safeguarding 
Everyone has the right to play and enjoy badminton in a safe and enjoyable environment. Safeguarding young people is the responsibility of everyone involved in badminton. Please visit our Safeguarding page for our Safeguarding Young People Policy and our Safeguarding Adults Policy.
Inclusion Hub
At Badminton England we strongly believe that everyone should be able to access and enjoy our sport regardless of their gender, race, disability, sexual orientation, background or circumstances. We are committed to embedding inclusive practice across badminton and passionate that we are  #StrongerTogether when working towards achieving this aim. Please see our EDI Strategy here which sets out our vision and principles to becoming a more welcoming, equal, diverse, and inclusive sport.
We want to recognise and support those who share our commitment and we have created a network of voices and role models within our badminton community through our Inclusion Champions programme – If you are interested in becoming an Inclusion Champion, please express your interest here. We want to shout about all the work that you're doing to make a sport welcoming and inclusive to all so please share the work you're doing here.
To support our badminton community, partners, and key stakeholders, we have launched the Badminton England Inclusion Hub, a large resource to support you to deliver inclusively. Finally, we encourage you to share your successes and stories with us using #BETogether. 
Gender
Women make up 51% of the general population of England but unfortunately this statistic is not currently reflected in the volunteering, playing or coaching membership of Badminton England.
According to recent insight, only 14% of girls aged 5-16 achieved recommended levels of physical activity (Sport England Active Lives, 2018) and 26% of women are doing less than 30 minutes of moderate to vigorous activity per week (Sport England Active Lives, 2019), with 42% of women not active enough for good health (Public Health England, 2019).
Badminton England currently meets the requirement set by Sport England for 30% percent of the board members in service to be female, and we're proud to celebrate these board members as examples of great leadership and strength to our sport. These members have a multitude of experience, and some have been involved in badminton for many years, and work hard to ensure the continued success of badminton in their respective fields.
Disability
The growth of Disability Badminton is paramount for Badminton England with Para-Badminton having its debut showcase in Tokyo at the 2020 Paralympic Games.
Our Disability Action Plan sets out to build on our current provision with a focus on increasing the number of disabled people playing badminton. Our vision is to further develop disability provision through creating capacity and building demand on a region-by-region basis and embedding inclusive practice throughout the sport to support the growth of disability badminton. To present badminton as an inclusive sport for all, we're supporting our existing club structure to develop strong, sustainable environments that cater effectively for disabled players, whilst also identifying new opportunities to introduce disability badminton provision in to.
Our improved coach development programme, via delivery of the Disability CPD Workshop, is supplemented by the ongoing development of grass roots festivals, appropriate competition, and a performance pathway.
Disability is one of our two key areas to tackle inequalities as outlined in our EDI Strategy here so please read this to understand more around our work to increase disability participation.
Transgender
Following an extensive consultation process, including a survey of the badminton community and meetings with external partners, Badminton England's Board of Directors has approved an updated policy relating to participation in badminton by transgender and non-binary players with immediate effect (3rd August 2023).
The full policy can be found below. It is accompanied by an explanatory note and FAQs document. Any questions or queries relating to this policy, that are not answered within any of the documents, should be directed to inclusion@badmintonengland.co.uk.
Badminton England will review this policy annually before the start of each competitive season to ensure that up to date research and best practice is considered.
To support the participation of transgender and non-binary players across the sport of badminton, we look to provide support, advice and guidance for county associations, clubs, coaches, volunteers, and players to ensure transgender and non-binary players can continue their engagement in badminton. Badminton England recognises and acknowledges each individual's right to define their own gender, regardless of their sex at birth. We also fully support their right to choose if, when and how to share their gender with others.
Badminton England believes that transgender and non-binary players should be able to access badminton without fear of discrimination or prejudice. People who identify as transgender or non-binary have the right to be treated with dignity and respect. Badminton England operates a zero tolerance policy on homophobia, biphobia, and transphobia.
Please visit our Inclusion Hub for more information on welcoming transgender and non-binary players into your playing environment
Sexual orientation
As an inclusive sport, badminton can be played and accessed by all, regardless of sexual orientation. We are aware that those who identify as LGBTQ+ experience high levels of discrimination within sport, with 4 in 10 feeling that sport is not welcoming according to Stonewall UK. As a sport, we do not tolerate discrimination or prejudice of any kind.
We work closely with our national network of LGBTQ+  clubs and the wider badminton community to continue to promote badminton as an inclusive and welcoming sport for participants, coaches, supporters, volunteers to get involved in.
Please visit our Inclusion Hub for more information.
Diverse Ethnic Communities 
As an inclusive sport, badminton can be played and accessed by all, regardless of ethnicity.
Through the work of our EDI Strategy [hyperlink] we will improve the diversity of the sport; through improving the diversity of the Board, staff, workforce and playing population.
Please visit our Inclusion Hub for more information.